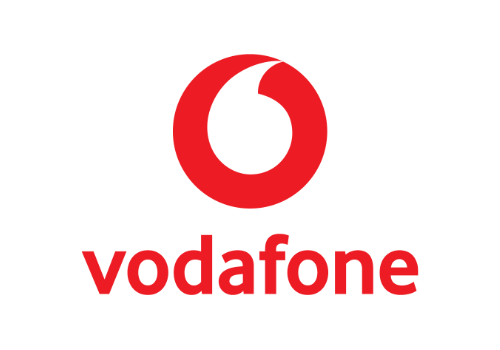 VF Ukraine, PrJSC
MTS Ukraine, TM VODAFONE indirectly is 100% affiliated company of Joint Stock Company «Mobile TeleSystems» (MTS) – the leading telecommunications group in CIS. MTS services over 104 million mobile subscribers in Russia, Ukraine, Armenia, Turkmenistan and Belarus, operating in GSM, UMTS, CDMA-450, and LTE standards.
In 2014 MTS brand was included in the list of BRANDZ™ Top 100 Most Powerful Brands, a ranking published by the Millward Brown, a leading global market research and consulting for the seventh year. MTS was placed among Top-10 leading telecommunications brands in the world.
In 2014 the brand value estimated at $12,18 bln.
Since June 2000, MTS's Level 3 ADRs have been listed on the New York Stock Exchange (ticker symbol MBT).
Оn October 15, 2015 Vodafone and MTS Ukraine have signed the strategic partner agreement
signifying a deeper relationship between the two companies in Ukraine.
Vodafone is one of the world's largest telecommunications companies operating in 26 countries, partners with mobile 35 networks in 55 countries. Vodafone has 449 million mobile customers and 12 million fixed broadband customers. Vodafone Partner Market agreements vary from roaming and service resale to full partner branding.
MTS Ukraine, TM VODAFONE – is a pioneer of mobile communication in Ukraine. The first call from mobile phone has sounded in 1993.
Nowadays MTS Ukraine, TM VODAFONE is one of the largest wireless providers in Ukraine. Its network covers 98% of the territory of Ukraine and 99% of its population. MTS Ukraine, TM VODAFONE provides mobile services in GSM-900/1800 and CDMA-450, IМТ-2000 (UMTS) 1950-1965/2140-2155) standards and fixed-line services for 20.25 million subscribers.
MTS Ukraine, TM VODAFONE revenue in 2014 - 10,076 bln UAH. MTS Ukraine, TM VODAFONE has more than 3 150 employees and the Headquarter in Kyiv.
MTS Ukraine, TM VODAFONE is has received the Certificate of European Foundation for Quality Management (EFQM) «Perfection Recognition» which confirms the high standards of communication operator work, as well as ISO 9001:2008 certificate (most recent quality standard version adopted in 2008). The certificate was issued by SGS SA (Switzerland), world certification leader. British UKAS – most acknowledged in the world - accredited the certificate. It confirms highest world level standards of the MTS business management, marketing, products and services development, personnel management, resource management, etc.
Official Service Providers