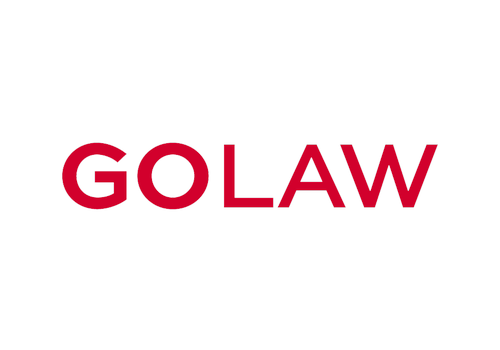 GOLAW
GOLAW is a Ukrainian law firm with offices in Ukraine and Germany. The firm has been recognized by several prestigious international and Ukrainian rankings, such as The Legal 500, Chambers & Partners, Best Lawyers, Who is Who Legal, IFLR 1000, Legal Awards and has сontiniuosly been ranked among TOP 10 Leading Law Firms in Ukraine.
The client portfolio of the firm includes large and medium-sized, national and foreign companies, banks and financial institutions, as well as private investors doing business in Ukraine or entering local and/or foreign markets.
GOLAW provides sophisticated legal advice and reliable legal assistance in all major sectors, including agribusiness, retail and FMCG, healthcare and pharmaceuticals, financial services, renewable energy, transportation and infrastructure, internet technology, and real estate.
Practice areas of the firm:
• Anti-corruption
• Antitrust and Competition Law
• Banking and Financial Law
• Business Protection
• Compliance, Corporate Governance and Risk Management
• Corporate Law and M&A
• Criminal Law and White Collar Defence
• Environmental Protection
• Government relation (GR)
• Insolvency and Corporate Recovery
• Intellectual Property
• International Trade
• Labour Law
• Litigation and Dispute Resolution
• Maritime Law
• Real Estate
• Restructuring, Claims and Recoveries
• Tax Law
Official Service Providers