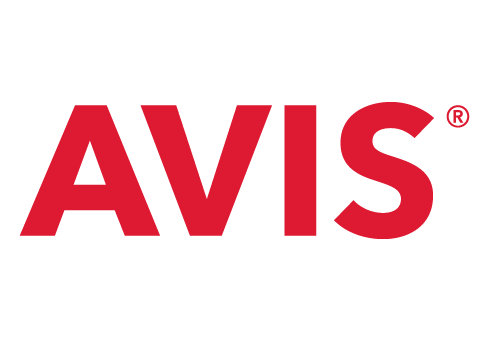 Avis Ukraine (CFI VIP-Rent)
Avis Ukraine is Avis Budget Group licensee, is a leading car rental company in Europe, US, Africa, the Middle East and Asia, with more than 60 years' experience in the car rental industry. In Ukraine it was established in 1997. From 2008 year new investors of Avis Ukraine are Avis Israel (Kardan Vehicle L.T.D) and TBIF Financial Group which are subdivisions of financial Kardan Group. The company has offices in Kyiv, Boryspil, Odessa, Kharkiv, Lviv, Uzhgorod, Ivano-Frankovsk and Dnepropetrovsk. Today Avis Ukraine fleet counts more than 2 500 cars.
Avis offers the following services:
- Full service operational vehicle leasing (12-60 months)
- Full service financial vehicle leasing (12-60 months)
- Avis Flex (long-term rent, 1-12 months)
- Short-term car rental in Ukraine and abroad (1-30 days)
- Driver outsourcing
- Fleet management for large and small scale companies.
Avis Ukraine is the leader in car rent and full service leasing. We are proud to provide our clients with comfort cars 365 days per year around Ukraine. Skilled and professional service managers' team is ready to help you 24/7 on the road in case of technical problem with the car. Among Avis clients are: Akzo Nobel, AON, Beres, City bank, Danfoss, Ericsson, Henkel, IHCC, Kimberly Clark, Kraft Foods, Microsoft, Nokia, Ranbaxy, Reckitt Benckiser, Rehau, Relacom, Robert Bosch, Samsung, Servier Ukraine, TEVA, Microsoft, ABB, Siemens, Syngenta, TNK BP, 3M and other companies.
Offices:
Head office:
Kyiv
72, Yamskaya Str.
tel.: +38 044 502 20 10
fax: +38 044 502 20 14
rental@avis.com.ua
Airport Borispol, terminal D
tel.: +38 044 591 70 09
mob.: +38 067 245 07 05
boryspil@avis.com.ua
Dnepropetrovsk
2a, Marshala Malinovskogo Str.
TC "Vavilon", tower 4, 2 floor
tel.: +38 056 373 31 30
mob.: +38 067 218 21 40
dnepropetrovsk@avis.com.ua
Lvov
6, Pidstrigacha Str.
airport, Terminal A
tel.: +38 032 297 05 10
mob.: +38 067 230 33 49
lviv@avis.com.ua
Odessa
25, Central Airport Str.
tel.: +38 048 232 75 18
mob.: +38 067 218 21 42
mob.: +38 067 218 21 41
odessa@avis.com.ua
Kharkov
1, Romashkina Str.
airport, Terminal A, box 19
tel.: +38 057 766 04 17
mob.: +38 067 408 84 55
kharkiv@avis.com.ua
Uzhgorod
38, Verhovynska Str.
the Praha Hotel
mob.: +38 067 216 61 12
uzhgorod@avis.com.ua
Ivano-Frankovsk (airport)
E.Konovaltsa Str.,
mob.: +38 067 549 66 73
ivano-frankivsk@avis.com.ua
Official Service Providers