Про нас
Ми є найбільшим офісом серед Американських торговельних палат у Європі, частиною потужної глобальної мережі
Ми доносимо голос найбільших американських та міжнародних інвесторів
Ми представляємо компанії, які інвестували більше 50 млрд доларів в Україну та залишаються вірними країні
Ми дбаємо про наших компаній-членів та маємо найкращу команду для їх підтримки
Ми виступаємо за покращення бізнес-клімату, тісно співпрацюючи з органами державної влади України та США
Ми ретельно перевіряємо компанії, які вступають до Палати
Ми знаємо, як досягати результатів із повною відповідністю законодавству
Ми допомагаємо компаніям розвиватися, промотувати свої послуги та бренди
Ми просуваємо Україну як напрям для інвестицій
Ми служимо нашим компаніям-членам в Україні з 1992 року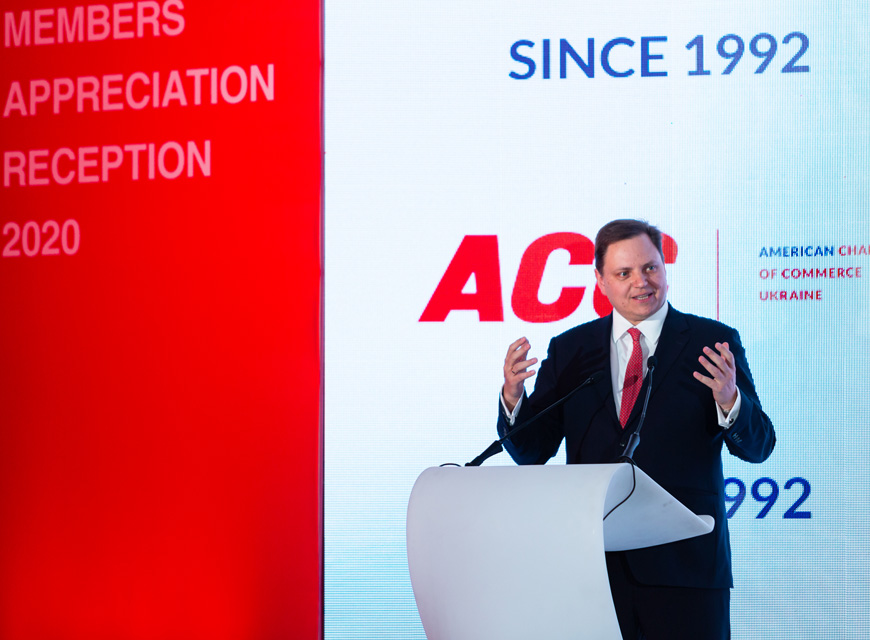 Ласкаво просимо
"Є одна причина, чому ми тут. Задля компаній-членів Американської торговельної палати в Україні. Маємо за честь служити вам та допомагати вашому бізнесу розвиватися в Україні, а також разом з вами робити Україну кращим місцем для ведення бізнесу." Президент Американської торговельної палати в Україні Андрій Гундер звернувся до 400 гостей під час Щорічної зустрічі інвесторів-членів Палати. 6 лютого 2020, Київ
We are entering 2020 with cautious optimism. Our focus for 2020 remains unchanged – to advocate for rule of law, protection of investor property rights, sanctity of contracts entered into by the state, independence of Ukraine's central bank, continuation of structural reforms and much more, while serving the needs of our members investing in Ukraine, creating jobs, paying taxes, bringing new technologies, world-class business practices and global partnerships.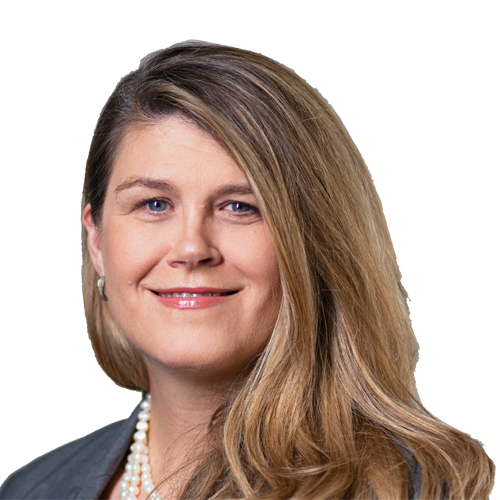 Lenna Koszarny
Founding Partner and Chief Executive Officer, Horizon Capital
After the success of 2019, we believe that the macroeconomic situation in Ukraine will continue to improve, and we see material opportunities for our clients to continue to invest and grow their businesses in Ukraine and abroad. We are looking forward to offering new solutions to our clients and facilitating new investments into this dynamically growing market and helping our clients and the Ukrainian economy to grow in 2020.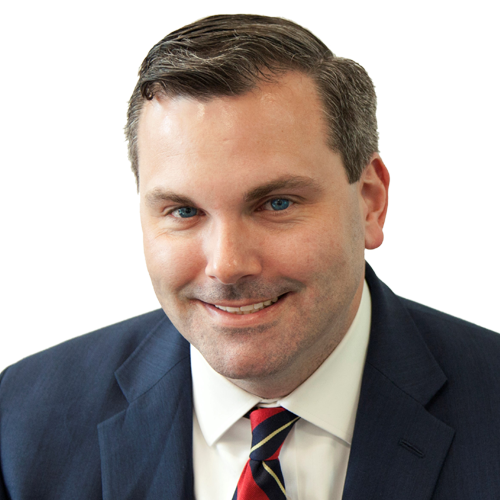 Alex McWhorter
Managing Director, Citibank
As we are approaching the end of 2019, there are many reasons to be pleased about EBRD's results in 2019 and optimistic about our plans in 2020. We plan to conclude the year with record investments of USD 1.2bn in about 50 transactions. Our pipeline for 2020 is strong and there are favorable conditions for further engagement in the improvement of the investment climate alongside our public and private partners.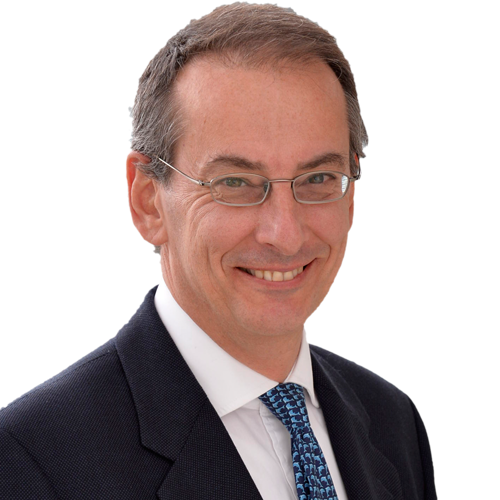 Matteo Patrone
Managing Director, Eastern Europe and the Caucasus, European Bank for Reconstruction and Development
Looking forward to forthcoming 2020, I am confident that the Ukrainian business community will continue to stay resilient and see exciting growth opportunities in the future despite the complex, volatile and increasingly uncertain environment. I am convinced that with joint efforts ACC member companies will achieve the most ambitious goals resulting in the sustainable economic development of Ukraine.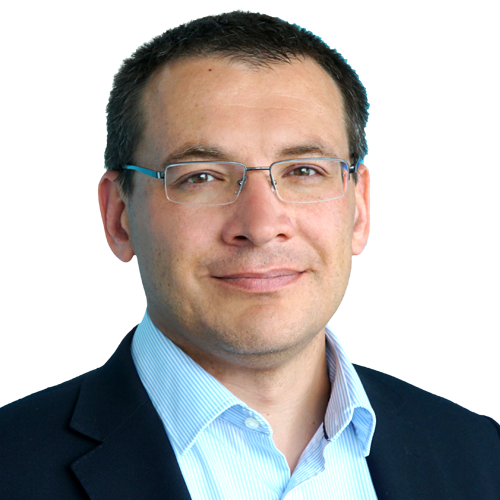 Andriy Tsymbal
Managing Partner, KPMG Ukraine
We enter 2020 with an already operational Anti-Corruption Court, lively discussions on improvement of the whole court system, gradually crystallizing borders of what should and can be done with the land market, difficult energy-related developments but obvious achievements in energy independence - definitely we are a very active crowd seeking better solutions and their efficient implementation. Are these factors not adding to your already optimistic expectations for 2020? They are for sure! Happy New Year!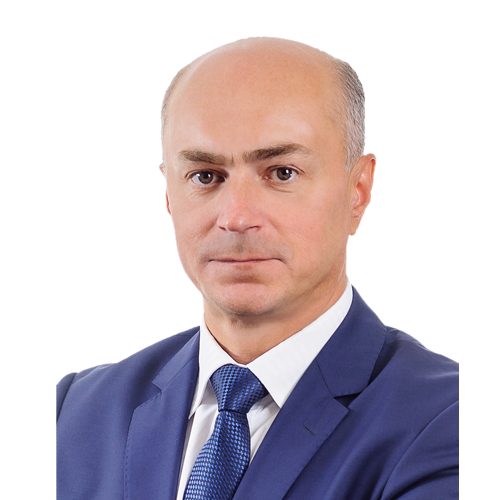 Serhiy Chorny
Head of Representative Office in Ukraine, Managing Partner, Baker McKenzie
Being one of the largest investors in Ukraine we see a lot of potential in the country and people and plan to bring more feel-good moments to our clients. We are starting 2020 with a strong belief that Ukraine is progressing with all the changes around. We are ready to share our best practices in a variety of areas like food safety, people practices, integrity and compliance to contribute to Ukrainians prosperity growth.
Yuliya Badritdinova
Managing Director, McDonald's Ukraine
I start the new decade with optimism that Ukraine's economy will become truly independent and competitive, that Ukraine will prevail against Russia's war, and that independent news media will command greater respect and support.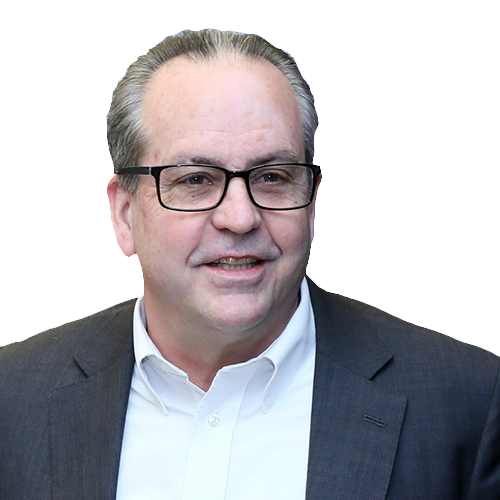 Brian Bonner
Chief Editor & CEO, Kyiv Post
Every year's success brings us closer to the big dream of the Coca-Cola Company – To Refresh the world and Make a difference. We look into 2020 with a big optimism and our way is defined by Our vision – to craft the brands and choice of drinks that people love, to refresh them in body and spirit. We also passionate about creating a more sustainable business and make a difference in people's lives and communities. We are proudly driving these positive changes in Ukraine.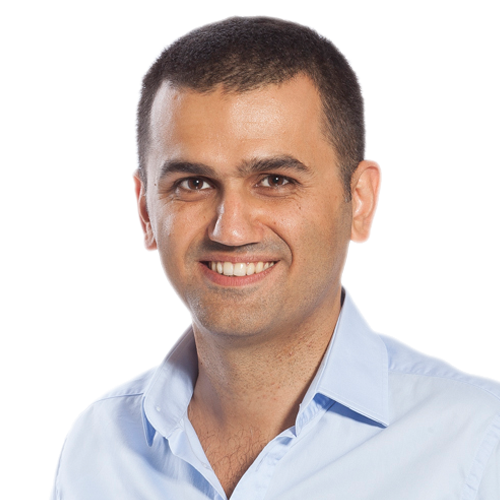 Kamran Iskandarov
General Manager, Ukraine&Moldova, Coca-Cola Ukraine
2019 has been a challenging yet great year, and we are looking into 2020 with optimism remaining a leading provider of connectivity and internet services to more than 26 million customers in Ukraine and further transforming business from telco to digital. I wish peace and prosperity to Ukraine and to all of us who contribute to people's well-being by providing quality goods and services, paying taxes and creating workplaces. Happy New 2020 Year!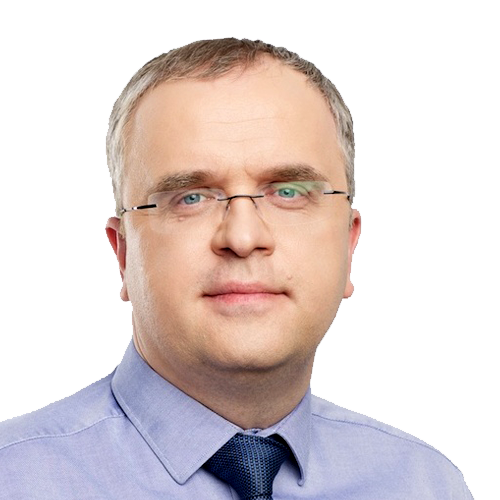 Oleksandr Komarov
CEO, Kyivstar
2019 has been another year of growth, strengthening confidence and optimism. I'm looking forward to 2020 and believe it will bring new great opportunities for business and country development. Happy to join AmCham Board and wish Merry Christmas and Happy New Year to all Chamber employees and members who are playing a vital role in shaping the positive and transparent business environment in Ukraine.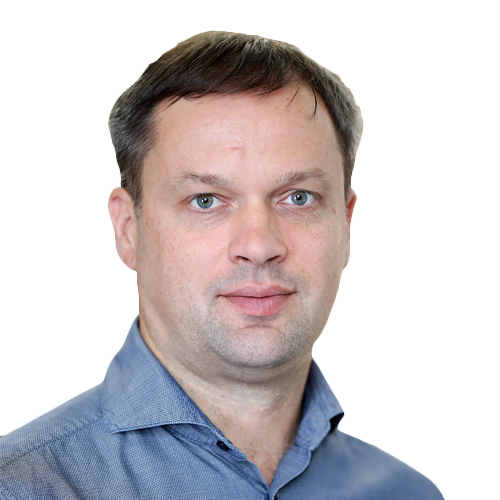 Dmytro Kyselov
General Director, Procter & Gamble Ukraine
2020 is not just the start of a new year, it is the end of the decade. As the decade comes to a close, Ukraine has a new president, a new political party with an overall majority in parliament, also new, and whose mission is to deliver real change and modernization. There have indeed been dark times over the last decades and now we have every reason to believe that the sacrifices, courage and determination of Ukrainians will result in the nation moving towards its potential.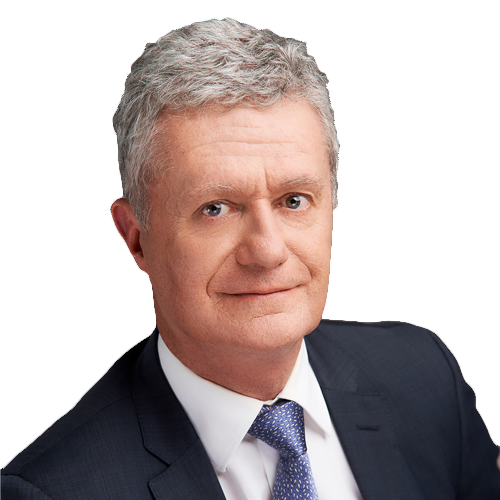 Alastair McBain
Chairman of the Board of Directors, Geo Alliance Group
We are planning to grow our business in 2020: which is also became possible thanks to the balanced regulation of the brewing industry. With the strong help of the Chamber, the brewers have managed to establish a professional and transparent dialogue with the state authorities, - an important benefit to be an ACC member.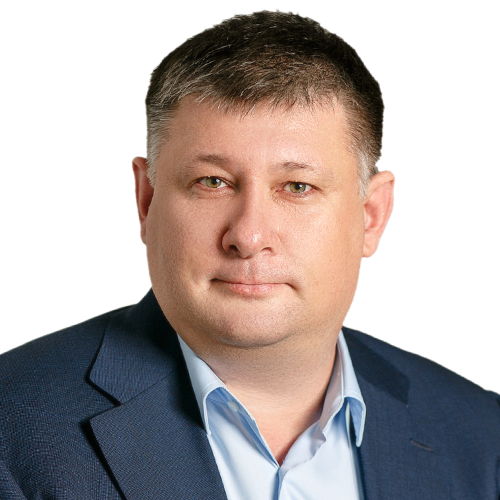 Evgeny Shevchenko
Managing Director, Carlsberg Ukraine
Ukraine is changing massively. I compare my first coming here in 2014 actually in the spike of the very complex geopolitical situation and coming here now, five years later. I see the dramatic changes that happened with the growth of the country, with the smiles on the faces of the people, what makes one of the big observation I have about Ukrainians – you are very resilient to the challenges you face and take it with a smile and the optimistic look forward. For 2020 our task is to continue attracting, retaining and developing best talents who can take care of our dynamically growing business.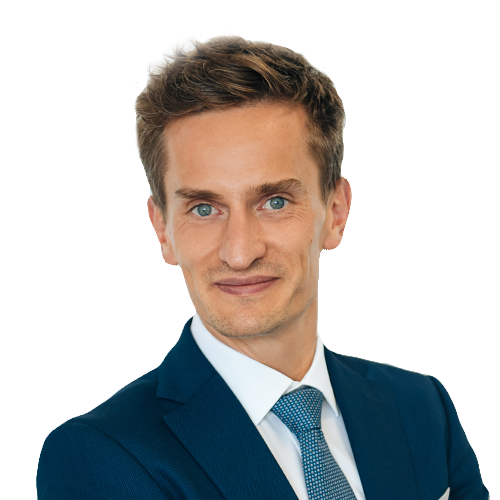 Marek Tomalak
General Manager, PepsiCo Ukraine
We are living exciting times, Worldwide and in Ukraine! The agriculture field is going through one of the most significant transformations in its history. Changing consumer's habits, more complex Global challenges, change of the technologies applied in the industry, digitalization, these are all trends that will impact all of us. Ukraine is a well positioned to address or play a significant role in all these aspects and we, at Cargill, will continue to be part of that!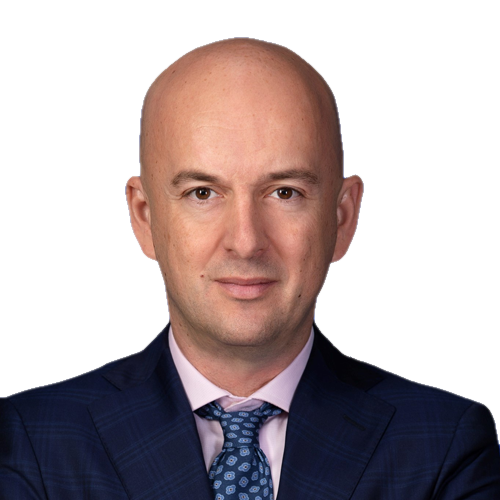 Vasile Varvaroi
Regional Lead, Cargill AT
2019 has been extraordinary for Ukraine. Monumental change in the political landscape was followed but the rapid advance of an agenda of reforms, upwards revision of economic forecasts, a renewed commitment by international lenders and – not least at all - Ukraine going through to the Euro 2020 finals as first in their group. My wish for 2020 is that we continue to make the best of the positive momentum and use the leverage of the chamber to improve the quality of life for people in Ukraine!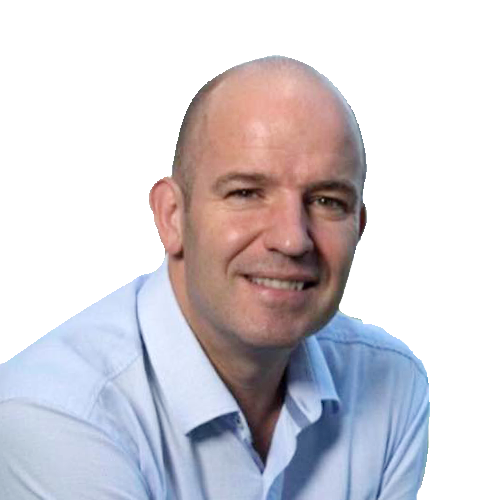 Martin Werschlan
General Manager, Roche Ukraine
May this 2020 all your dreams turn into reality and all your efforts into great achievements. The secret of change is to focus all of your energy not on fighting the old, but on building the new. Be inspired by thought leaders, entrepreneurs, innovators and shapers of the future. From all of us at Oracle, wishing you, your family and your business a prosperous New Year!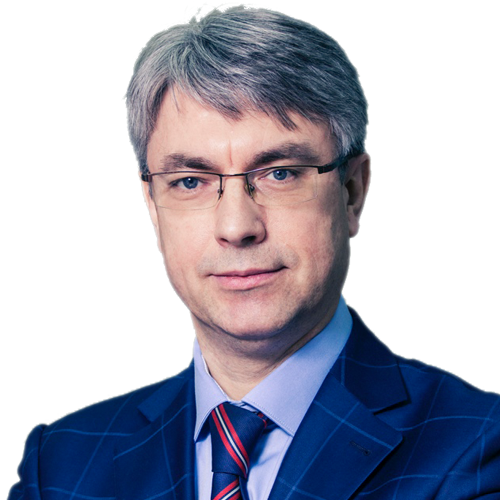 Serhii Yanchyshyn
Country Leader, Oracle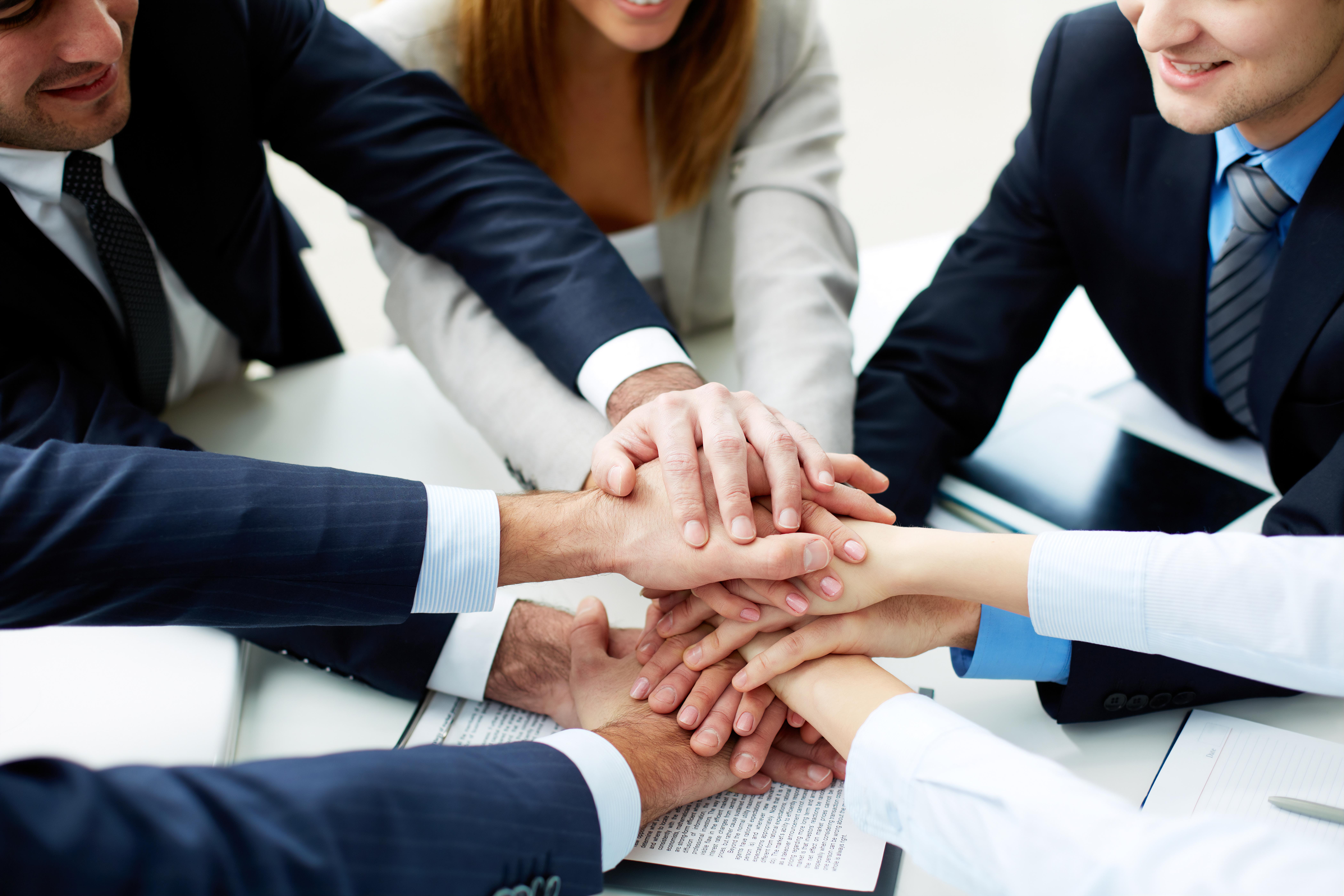 Наше бачення
Партнер, якого обирають для позитивних зрушень у мінливому бізнес-середовищі в Україні
Наша місія
B2G
Business to Government
Підтримуємо дієвий діалог між бізнесом та владою
B2B
Business to Business
Постійно створюємо можливості для бізнес-партнерства
B2U
Business to Ukraine
Просуваємо Україну в світі як привабливий напрям для інвестицій
Наші цінності
Чесність
Ми діємо чесно, не порушуючи високі моральні стандарти, які ми ставимо перед собою
Комплаєнс
Ми дотримуємося законів України і не допомагаємо третім особам порушувати будь-який закон України
Досконалість
Ми прагнемо до досконалості у всьому, що ми робимо
Прозорість
Ми відкриті і послідовні в наших діях, які відповідають нашим цінностям
Сервіс
Ми працюємо на користь наших Членів та країни, в якій ми працюємо
Відданість
Ми прагнемо забезпечити відмінний сервіс та відмінні результати
Офіційні постачальники послуг