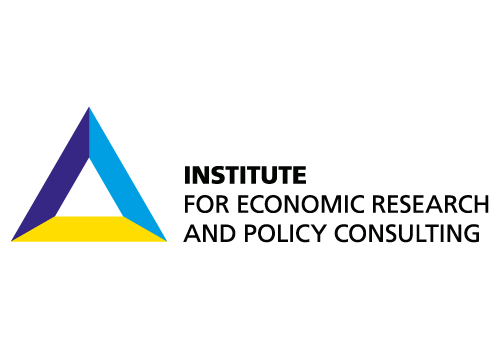 Institute for Economic Research and Policy Consulting
The Institute for Economic Research and Policy Consulting (IER) is a well-known Ukrainian independent think tank founded in October 1999 by top-ranking Ukrainian politicians and scientists and German Advisory Group on Economic Reforms in Ukraine, a part of Germany's TRANSFORM program.
Our mission is to provide an alternative position on key problems of social and economic development of Ukraine.
The key tasks associated with the implementation of our mission at the current stage are:
∙ Providing top quality expertise in the field of economy and economic policy-making, and developing strategic and instrumental components of the economic policy
∙ Forming public opinion through the organization of public debate and spreading knowledge;
∙ Contributing to the development of economic and social sciences as well as promoting the development of Ukrainian research community.
In its work the Institute is guided by the principles of free and democratic markets in an open society. The key precondition for the IER activity is its political independence that ensures impartiality in the IER policy recommendations. At the same time, the Institute actively cooperates with policy and lawmakers to implement these recommendations.
The IER includes three research Centers interconnected by the mutual goal - studying the problems and prospects of Ukraine's economic development in the context of societal, social and state modernization:
∙ Centre for Economic Studies that continues traditions of economic research, forecasting and modeling, as well as consulting on economic and social policymaking.
∙ Centre for Contemporary Society Studies that accumulates all projects related to the assessment of expectations and other data directly received from enterprises and citizens, and to research based on application of sociological data gathering methods.
∙ Centre for International Studies, which studies Ukraine's relations with neighbors and the main international centers of power, as well as Ukraine's politics of European integration.
Official Service Providers