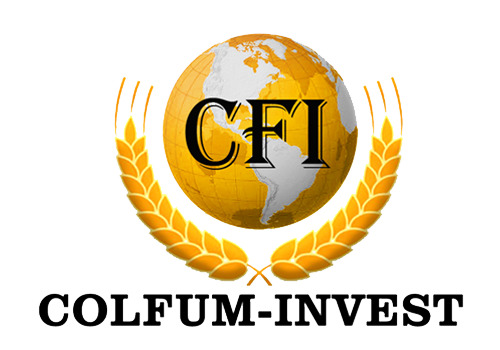 Colfum Invest
COLFUM-INVEST LTD has been stably working in the Ukrainian grain market in fumigation sector since 2002. The main activity of our company is disinfestation treatment (fumigation) of grain crops, with the purpose to prevent the risks associated with insect infestation.
COLFUM-INVEST LTD is a member of the following associations:
• GAFTA in J category and added to the Gafta Approved Register of Fumigators
• Ukrainian Grain Association
• Ukrainian CCI
• Phytosanitary Association of Ukraine
Our company complies with the ISO 9001: 2015 Standard, and we have implemented the Food Safety Management System ISO 22000: 2005 (HACCP).
In May 2016, the COLFUM-INVEST LTD Testing Laboratory was established on the basis of the Company. In April 2017, it was accredited by the National Accreditation Agency of Ukraine for competence and independence in accordance with the requirements of DSTU EN ISO/IEC 17025 General requirements for the competence of testing and calibration laboratories.
In February 2020, the Laboratory successfully passed the supervisory audit having expanded the accreditation scope and received the updated Accreditation Certificate. The accreditation scope includes sampling of cereals, pulses and oilseeds; determination of moisture, pest infestation in cereals, pulses and oilseeds; determination of hidden insect infestation; conducting phytosanitary entomology estimation, mycological and herbological expertises of cereals, pulses and oilseeds.
Professional competence of the specialists, high quality of the rendered services, focus on long-term partnership relations, and attentive attitude to the partners – all these provide the effective and mutually beneficial cooperation with COLFUM-INVEST LTD.
Official Service Providers