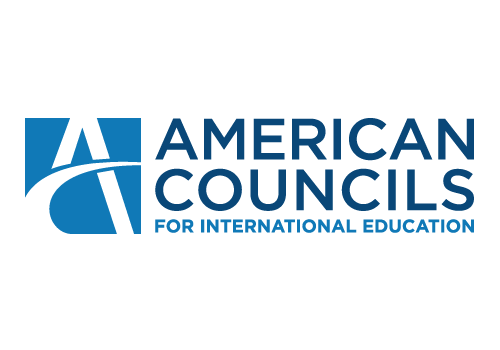 American Councils for International Education: ACTR/ACCELS
In its four decades, American Councils for International Education:
ACTR/ACCELS has developed into one of the premier international education and training organizations, administering more than thirty exchange and training programs between individuals and institutions in the United States and the countries of Eastern Europe and Eurasia. American Councils develops collaborative and partnership programs, administers fellowship programs on behalf of the US government and private donors, consults on project design and education innovation programs, and actively contributes to the development of Eurasian language and area studies in the United States.
American Councils produces tools for language acquisition and maintains a commitment to the teaching of the languages of Eastern Europe and Eurasia.
Incorporated in 1974 as the American Council of Teachers of Russian (ACTR), American Councils was founded to advance research, training, and materials development as well as to strengthen communication within and among the communities of scholars and educators in language, literature, and area studies of the United States and the former Soviet Union. In 1987, the ACTR Board of Directors created the American Council for Collaboration in Education and Language Study (ACCELS), which quickly became a leader in the design and administration of exchange and training programs funded by the U.S. government. In 1998, ACTR/ACCELS created a new organizational structure with a new name, American Councils for International Education: ACTR/ ACCELS. American Councils employs a professional staff of over 375 in thirty-two cities in 19 countries of Eastern Europe, Eurasia, and Afghanistan. Funding for American Councils' mission comes from public, private, and government sources. In Ukraine American Councils administers a variety of standardized tests and has worked on the implementation of university entrance exams in Ukraine. American Councils administers the well-known Future Leaders Exchange (FLEX) Program for high school students, an Education Information Center in Kyiv and the Kyiv Alumni Resource Center
- open to alumni of all US Government funded programs. American Councils designs, consults on and implements projects consistent with its mission: to advance education, cultivate leadership and empower individuals and institutions.
Official Service Providers