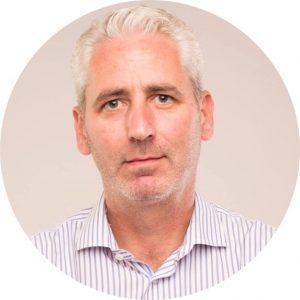 Paul Niland
Founder of Lifeline Ukraine
Winner of 2020 Thanksgiving Choice of the Business Community Award by AmCham Ukraine
Dear members of the American Chamber of Commerce in Ukraine.
I am writing to you today for two reasons. The first is that I want to express my sincere thanks to you for deciding that Lifeline Ukraine should be one of your 2020 Thanksgiving Award winners. Ours is a young team, we have been together for a little over a year, and to be recognised with such a prestigious award has been something that has motivated all of us to continue to strive to be as effective as we can be in all ways.
Now, I turn to you and ask for your help. One of the key goals that we have is to ensure that every single person in Ukraine knows who we are, what we do, and how they or their loved ones can reach us. For this purpose, we have created a new category of supporter, companies which we will call our Information Partners.
The concept is quite simple. To become one of our Information Partners requires a decision from the head of a national business to give an order to their branches or offices across the country to go to the following link:
https://lifelineukraine.com/images-media/
From that page people can download our information poster, and then you would ask your colleagues to print them off and display them throughout your organisation, front of house if your business is open to the public, or across your employees' recreation spaces and canteens, or in the warehouses where your drivers wait to load their vans. Whatever suits your own situation.
In return for helping us to raise awareness of Lifeline Ukraine in this way, we would be proud to acknowledge your company's participation in this effort by placing your company logo under the Information Partners section of our website, and also make an announcement of this partnership on our social media channels, where we have already built a following in excess of 25,000 people.
Of course, the most important benefit of these partnerships is that, together, we get to help more people who are experiencing emotional dark times.
Should you wish to discuss this matter with me directly, my Email address is paul@lifelineukraine.com and should you wish to meet with someone to discuss this cooperation in more detail, my colleague Pavel Oltarzhevsky is responsible for such discussions and he can be reached at pavel@lifelineukraine.com
I thank you, once again, for deciding that Lifeline Ukraine was worthy of your vote, and for your kind attention to this matter and our countryfolk.