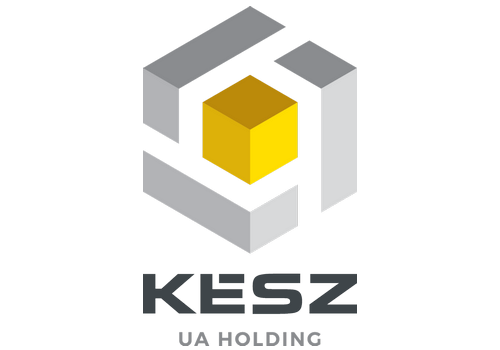 KESZ-UA Holding Ltd
KESZ-UA HOLDING General contracting construction company has all necessary permits and resources to perform a full range of "turnkey" works - from conceptual solutions to putting the object into operation.
Areas of activity
Development of conceptual project solutions
General design
General contracting, installation and construction works
Manufacture, supply, installation of metal structures and building frames
Manufacture, supply and installation of precast reinforced concrete frames of buildings
The KESZ Group construction holding is a leading European construction company headquartered in Budapest, Hungary. The company was founded in 1982 and has been successfully implementing investment construction projects in the countries of Central and Eastern Europe for over 40 years.
The total area of completed construction projects exceeds 5,500,000 m2 - these are industrial plants, logistics centers, hypermarkets, shopping centers, power plants, office buildings, public buildings, stadiums, hotels, etc.
The construction company KESZ-UA Holding is a subsidiary of the construction holding KESZ, with its head office in Kyiv, Ukraine. The company was founded in 2005 and has been providing comprehensive construction services for more than 18 years.
The total area of completed construction projects in Ukraine exceeds 500,000 m2.
The KESZ group includes the Factory for the manufacture of prefabricated reinforced concrete structures "3 Betony", Kalush, Ivano-Frankivsk region. www.3betony.com.ua.
Becoming familiar with the realized objects is possible on our website www.kesz.ua.
Official Service Providers