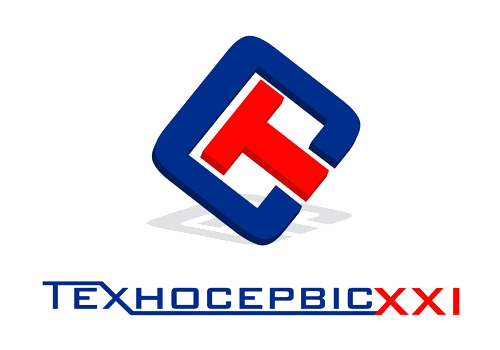 Tekhnoservice XXI
Our Company "Technoservice-ХХI" Ltd. with its head office situated at Kyiv, Ukraine, has more than 25 years of international experience on fields of installation and commissioning of industrial processing equipment.
Distinctive features of "Technoservice-ХХI" Ltd. are the following:
-                long-term cooperation with firm KHS GmbH (Dortmund, Germany) and with other European manufacturers of food processing equipment and other industrial equipment:
-                usage of modern techniques and high-tech instruments;
-          highly skilled teams of welders, mechanical engineers, electrical engineers and software engineers;
-                prompt arranging of services for repair and maintenance of processing equipment;
Our company offers execution of a wide range of works for companies in food, chemical, medical and other industries as follows:
-                Mechanical installation and supervision works (technological equipment; stainless and carbon steel pipelines; boilers; installation of refrigeration stations, carbonic acid stations, air compressor stations; water treatment plants; installation of additional equipment - operating platforms, bridges with necessary constructions: operating rooms, cabling rooms, offices and others; welding works (argon-arc welding); insulating works of piping and equipment)
-                Electrical installation and supervision works (installation of electrical equipment and automation tools for processing equipment and control systems for technological processes, installation of cable channels, cables, placing of electrical cabinets, connecting of electrical equipment; testing of machines and equipment; works on electrical safety of facilities;
-                Commissioning works (with employment of experienced commissioning mechanics and electronics engineers at separate machines and complete technological lines);
-                Modernization, repair and maintenance works on complete lines and separate machines (inspection of equipment with issuing reports of detected defects and following ordering of spare parts necessary for repairs,  compilation of technical specifications and delivery of equipment in accordance with the customer's technical task; survey with issuing of recommendations to modernize processes and reconstruction of individual sites or production as a whole).
Our personnel, equipped with modern installation equipment and tools, advanced technologies, performs high quality works on a regular basis.
Our Company "Technoservice-XXI" Ltd. employs more than 200 high skilled mechanical installers and electrical installers, commissioning specialists, service and repair technicians, mechanical and electrical supervisors, insulation technicians, argon-welders (certificated by Paton Welding Institute), engineers of electronic equipment (Siemens and Rockwell), who have experience in installation, commissioning and start-up of more than 100 lines for filling beverages in glass bottles, pet bottles, cans and kegs; installation of complete breweries and brewing equipment, in modernization, repair and maintenance of filling equipment on plants in many countries all around the world.
"Technoservice-XXI" Ltd.
13, Holosiivska Str., section 4, first floor,
03039 Kyiv, Ukraine
Official Service Providers