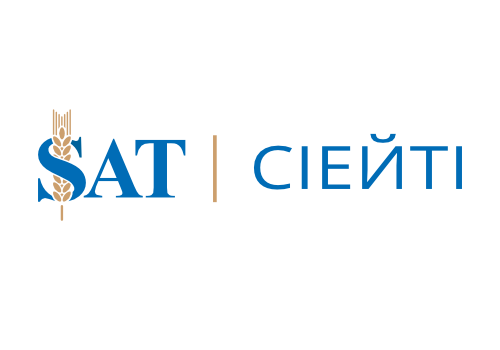 SAT LLC
SAT is a trading and investing company in the agricultural market of Ukraine, which supplies agricultural products to more than 200 Ukrainian enterprises and processing companies as well as export partners.
SAT is the management company of nine agricultural enterprises in Sumy region, which cultivate more than 38,000 hectares, together with other enterprises of the Group, whereupon it ranks in the TOP-50 companies with the largest land bank in Ukraine. An elevator with a capacity of 100,000 tons is planned to be opened in 2021, and it will take place in the TOP-5 of the region. In its activities the Company is guided by the principles of sustainability.
The Group, which SAT is a part, consists of agricultural and industrial enterprises, including LLC Guala Closures Ukraine, JSC TECHNOLOGIA and LLC Gualapack Ukraine, which supply its products to 37 countries. In 2020, the Group celebrated its 30th anniversary.
We appreciate long-term cooperation, which based on the fact that a new client opens the "SAT" company as a reliable partner.
Official Service Providers