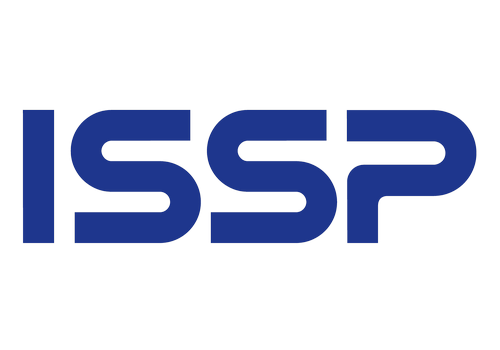 ISSP - Information Systems Security Partners
Founded in 2008 ISSP - Information Systems Security Partners is a full cycle professional cybersecurity company.
We provide compromise and vulnerability assessment, penetration and security testing, cybersecurity consulting and digital forensics, cyber and data technologies integration and support, managed detection and response services, and threat intelligence.
We help businesses, organizations, industries, governments, and academia face the challenge of dealing with the constant threat of cyber attacks and protect networks, systems, and data from continuously evolving cyber threats.
At ISSP we take a holistic approach to cybersecurity and individual approach to each customer. Thoroughly assessing unique environments and needs of our clients and offering proven solutions only we make sure that their networks, systems, and data are well protected.
ISSP enjoys well established and trusted partnerships with the world's leading security technology vendors and research organizations. Our products and solutions portfolio covers all cybersecurity domains, and our culture of continuous improvement and innovation ensures operational excellence in detecting and mitigating ever growing and evolving cyber threats.
CAPABILITIES
Security Operations Center
ISSP SOC provides Managed Security Services, including Managed Detection and Response, Incident Management, Compliance Management, Security Platform management.
ISSP Labs
ISSP Labs specializes in cyber attacks and malware analysis, reverse engineering, challenging computer forensics tasks, R&D in cybersecurity and threat intelligence.
Training Center
ISSP Training Center offers professional training including vendor certified technology training courses, professional education by global leaders in infosec and cybersecurity certification programs such as EC-Council and (ISC)² as well as in-house developed training programs.
SERVICES
Consulting & Integration
We help assess risks and determine which people, processes and technologies are needed to strengthen your security program. We conduct penetration testing, compromise assessment, application, infrastructure and network security audits to identify existing and potential vulnerabilities, validate existing cybersecurity measures and improve cyber resilience.
Managed security
We identify evidence of ongoing or past intrusions in your environment, assess weaknesses and vulnerabilities in your security architecture, and define missing and bad IT and cybersecurity practices.
Threat detection and response
Our experts continuously monitor an organization's network, servers, and endpoints looking for specific indicators of compromise and high-risk behavioral patterns. With ISSP MDR services businesses and organizations can detect and respond to cyber threats faster and more effectively.
Official Service Providers