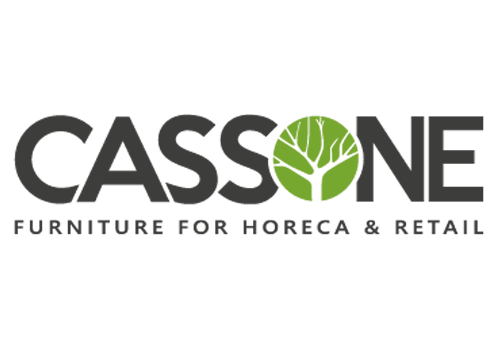 CASSONE
CASSONE is a Ukrainian manufacturer of furniture for HoReCa & Retail. During its work on the furniture market, CASSONE has successfully implemented a large number of projects both in Ukraine and abroad since 2013, namely: furniture for retail stores, furniture for offices, banks, beauty salons, office buildings and public spaces, furniture for bars, cafes and restaurants, furniture for hotels and student accommodations, etc.
CASSONE has all the components for the fulfill of projects of any scale and level of complexity:
• designers to develop all necessary technical documentation;
• project managers who accompany the project from the client's application to the final delivery to the customer;
• own production and storage facilities, equipped with all necessary modern equipment for the production of furniture of the highest quality;
• motor transport and delivery service;
• own team of experienced installers;
• professional administrative and support staff.
CASSONE has implemented the ISO 9001 quality management system and the ISO 14001 environmental management system.
We have a successful track record of working with clients from Ukraine, Austria, Germany, France, Israel, Italy and other countries.
Entering the US furniture market began in 2021 and a project to manufacture furniture for a hotel in California is being implemented.
Official Service Providers