Recognition and gratitude make people feel good about themselves and motivate for good work. That's why this time let's discuss how manager should sum up the results of the year, how to organize a New Year corporate celebration and how to make your team feel recognized. Our speakers will share their experience on these questions.
Aleksandra Alkhimovich, Managing Director Luxoft Ukraine. Oleksandra has been holding key positions for more than 6 years, she actively participates in the development of career-oriented project and corporate MBA program.
Taras Kyrychenko, Chairman of the Board Pravex Bank Ukraine. Taras has more than 10 years of managerial experience in banking sphere, he always keeps track of the latest trends.
Nadiia Vasylieva, Moderator and Inspirer of WELDI initiative.
Anticipating winter holidays, we took care of setting a festive mood and prepared nice surprises. Together with our Partners we will run a Grand Raffle with many valuable gifts for participants. The main prize provided by Pilot Travel agency – a flights ticket to Europe.
Women's Executives Leadership Development Initiative is a personal development & business-networking platform that brings together successful, goal-oriented, and modern women leaders. Every month WELDI participants get together for the inspirational Business Breakfasts to improve their leadership and decision-making skills as well as to strengthen their talents and concentrate on own personal and mental performance. Any other time there is always an opportunity to discuss interesting and relevant topics within Facebook group and receive program-related email updates.
We are proud to have over 400 high-level managers in WELDI. If you are holding a managing position in Chamber Member company, have 5+ years of managing experience and not a WELDI participant yet, we kindly invite you to join us and get an unique opportunity to get new ideas, skills, confidence and to bring more value to your business & personal lives. Come to meet new partners & friends within an exclusive women community of top-level professionals. For more details please contact Iryna Kalmykova, Event Coordinator.
PREMIUM SPONSOR
PARTNER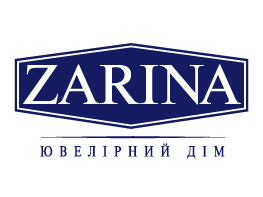 CERTIFICATE PARTNERS