The mankind has always strived to understand the nature of longevity and eternal youth. Medieval alchemists spent hours searching for the philosopher's stone, while doctors mixed different herbs and drugs in the hope of obtaining the desired elixir of youth. Although, modern health&beauty industry offers us a lot of options to slow down the ageing, it is difficult to identify what is really effective and what is not. Our speaker Oleksandr Koliada, geneticist, told us not only about the ageing process from the scientific point of view but also told how to lead a long life and preserve the youth and beauty for many years.
Participants had an opportunity to learn about the role of genes in ageing processes, physiological age markers, MIND-diet and whether detox and anti-age programs matter.
Our speaker:

Oleksandr Koliada, geneticist, gerontologist.
Mr. Koliada is the co-founder and scientific director of the genetic laboratory DIAGEN. He is among the top 30 successful young scientists of Ukraine. He specializes in human genetics, aging markers, molecular biology and epigenetics.
PREMIUM SPONSOR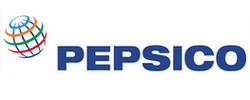 PARTNER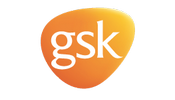 ---
Women's Executives Leadership Development Initiative is a personal development & business-networking platform that brings together successful, goal-oriented, and modern women leaders. Every month WELDI participants get together for the inspirational Business Breakfasts to improve their leadership and decision-making skills as well as to strengthen their talents and concentrate on own personal and mental performance. Any other time there is always an opportunity to discuss interesting and relevant topics within Facebook group and receive program-related email updates.
We are proud to have over 400 high-level managers in WELDI. If you are holding a managing position in Chamber Member company, have 5+ years of managing experience and not a WELDI participant yet, we kindly invite you to join us and get an unique opportunity to get new ideas, skills, confidence and to bring more value to your business & personal lives. Come to meet new partners & friends within an exclusive women community of top-level professionals. For more details please contact Iryna Kalmykova, Event Projects Leader.