WELDI participants had an opportunity to meet young successful women leaders from different industries who shared their personal stories. They focused on how to succeed, overcome the fear of responsibility, and develop own personality.
Our speakers:

Christi Anne Hofland, Director, America House Kyiv.
Christi Anne is a public diplomacy and community engagement expert who launched the America House Kyiv, the premier hub for U.S. educational, cultural, and outreach programs in Ukraine.
Yevgeniya Piddubna, Senior Corporate Affairs Director, Carlsberg Ukraine.
Yevgeniya started her career in 2008 as a journalist and then continued as coordinator of Eastern European projects in Denmark and later as Food & Beverage Committee Coordinator at AmCham Ukraine.

Alyona Nevmerzhytska, Commercial Director and Deputy CEO, Kyiv Post.
Alyona partners with international companies, executives and government representatives in order to develop and grow the business. She is deeply involved in the newspaper projects such as CEO business meetings, Tiger Conference including Top 30 under 30 ceremony award.

Yuliya Zavalishyna, Director, Government Relations, CIS and South-Eastern Europe, Visa Inc.
Ms. Zavalishyna started her professional career in 2004 working in Ministry of Economy of Ukraine, Ministry of Environment of Ukraine and Shell Ukraine.
Moderator:

Tetyana Prokopchuk
Vice President
American Chamber of Commerce in Ukraine.
PREMIUM SPONSOR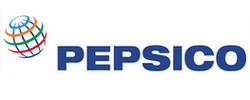 ---
Women's Executives Leadership Development Initiative is a personal development & business-networking platform that brings together successful, goal-oriented, and modern women leaders. Every month WELDI participants get together for the inspirational Business Breakfasts to improve their leadership and decision-making skills as well as to strengthen their talents and concentrate on own personal and mental performance. Any other time there is always an opportunity to discuss interesting and relevant topics within Facebook group and receive program-related email updates.
We are proud to have over 400 high-level managers in WELDI. If you are holding a managing position in Chamber Member company, have 5+ years of managing experience and not a WELDI participant yet, we kindly invite you to join us and get an unique opportunity to get new ideas, skills, confidence and to bring more value to your business & personal lives. Come to meet new partners & friends within an exclusive women community of top-level professionals. For more details please contact Iryna Kalmykova, Event Projects Leader.